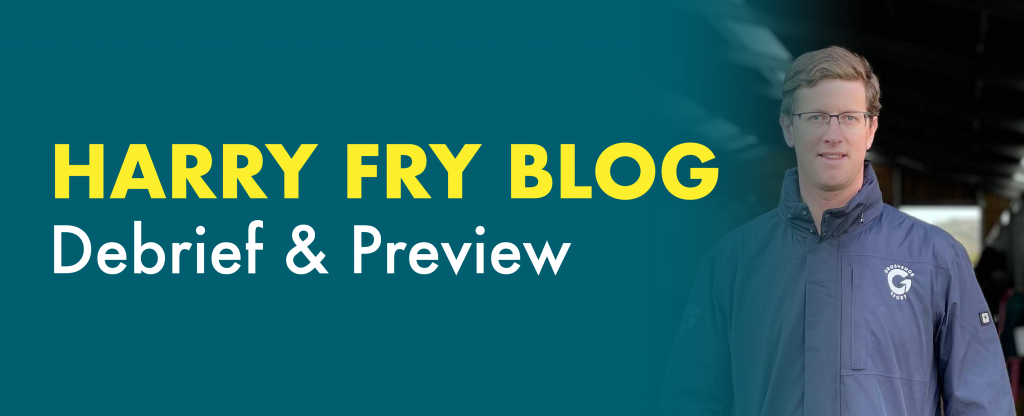 Christmas & New Year Debrief
December 22nd
Altobelli – 1st Ffos Las
We were very happy. He did a lot wrong but was still able to win the race and put it to bed. You can see he's obviously a work in progress, his jumping still needs plenty of match practice and he was a little keen early on in the race, a bit fresh and gassy on his reappearance. So the fact he was able to overcome that and still win is a very pleasing sign. We won't look to raise his sights just yet, so he'll run again in a novice hurdle under a penalty at the end of January or early February with a view to getting in that match practice and hopefully he can continue to improve with Racing. I suspect Cheltenham will come a year too soon. I wouldn't like to rush him. We could look at Aintree, but he's a lovely horse in the making and one who we'll play the longer game with. 
December 26th
Metier – PU Kempton
For whatever reason he just didn't perform. He obviously thought he was still running around Doncaster in the November Handicap, because his jumping just went to pot, quite literally. And in a race like the Christmas Hurdle, where the tempo is cranking up a gear every furlong, you don't get a chance to find your feet again, and at that level there's no hiding place. His jumping was found out, for whatever reason on the day. Hurdling has always been one of his strong points, so it was very puzzling. It's frustrating when things don't go to plan and although the race wasn't our first choice, it wouldn't have mattered if that had been a maiden or a juvenile hurdle, with the way he jumped. It just wasn't good enough. He seems to have lost his confidence a little bit, so we'll do plenty of practice with him at home and all being well we'll still go to Lingfield for their Winter Million card.
Beat The Bat – 2nd Wincanton
It was a really pleasing debut. We pulled 10 lengths clear of the 3rd horse, but unfortunately we just finished the wrong side of the photo finish. But we'd probably have taken that at the start of the day, in a 17 runner bumper. It was a really promising racecourse debut and hopefully he'll have no trouble in going one place better in a month's time. He'll be a lovely young horse to look forward to. 
December 27th
Hymac – 2nd Chepstow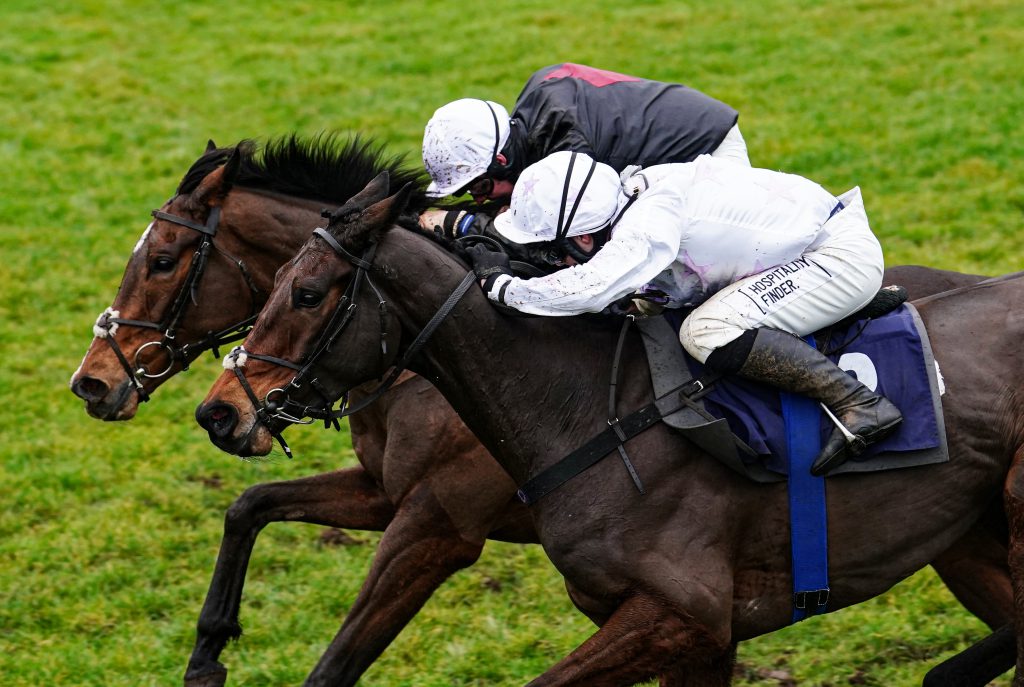 No one likes getting beaten, this game is all about winners, so to miss out by the smallest of margins again when there was 20 lengths back to the third horse was little bit frustrating. It was a maiden hurdle, it wasn't as if we were getting chinned in the Wayward Lad Novices' or in a Listed race, so if you were to miss out in a photo finish, you'd rather it be in a maiden hurdle. You'd like to think on the back of that performance, he'll take a fair bit of beating next time out. He'll probably go to Ascot or Taunton on January 21st for an EBF qualifier and the EBF Final could be a lovely race for him at Sandown in March. He's a lovely horse for the future. It's all going to be about chasing for him, and I can't wait to go over fences next season as he jumps for fun.
Phoenix Way – 4th Chepstow
We were thrilled with his run. It was a trip slightly short of his best. So all roads now lead back to Ascot on January 21st for the valuable race he won last year – that could be a big weekend for us with Ascot and the Lingfield Winter Million card! And hopefully on the back of that Chepstow run, he can be very competitive again. 
Boothill – 1st Kempton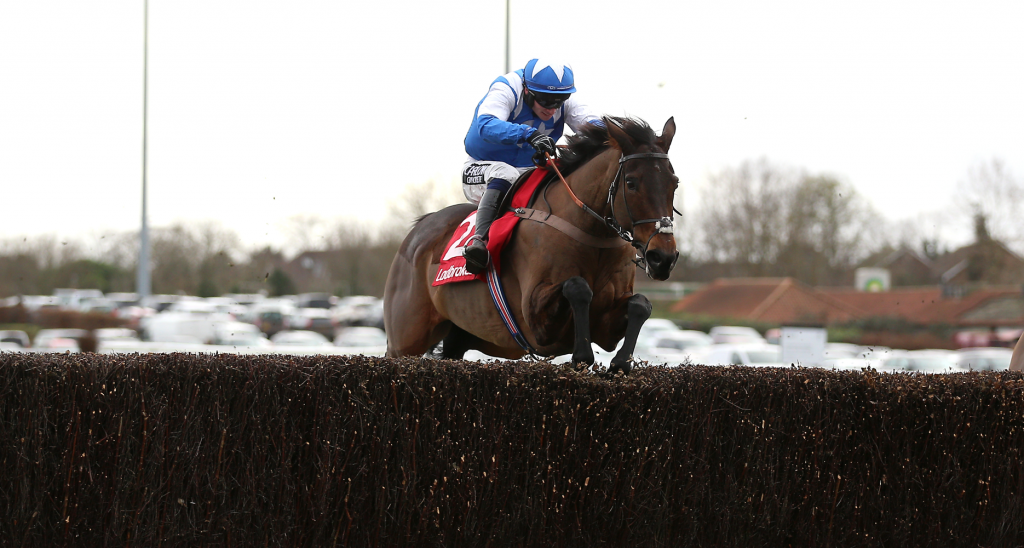 Johnny Burke gave him a brilliant ride. There's only one winning post and he had the confidence and belief in the horse to just be able to sit and wait turning in, even though the runner-up had made a catch-me-if-you-can bid for home. It was brilliant to see our horse respond and his jumps up the straight were fantastic, particularly at the last to really seal it. He seems to be improving and gaining in confidence with each run, so we're delighted with how his season has gone to this point. We might now look to go for the Lightning Novices' Chase on January 28th. He seems to be taking his racing well and as long as Jonbon doesn't turn up there; but reading between the lines I think he's more likely to go for the Kingmaker at Warwick. So after Doncaster we'll decide whether we take in Cheltenham or wait for Aintree, but he's only a novice once so we might think about going to Cheltenham for the Arkle Chase, but haven't made that decision yet, we'll just be guided by him.
Whitehotchillifili – 5th Kempton
I think she's probably getting a little bit wise. Things weren't quite happening for her, but then she did threaten to pick up again up the straight. It was a competitive race, but she didn't have the assistance of Ben Bromley's 7Ib claim as she had before, although that wouldn't have made the difference at Kempton. We'll line her up for a race at Lingfield over 3 miles, a handicap hurdle when Ben is able to ride, because the more weight we can take off her the better.
Ask Me Early – PU Chepstow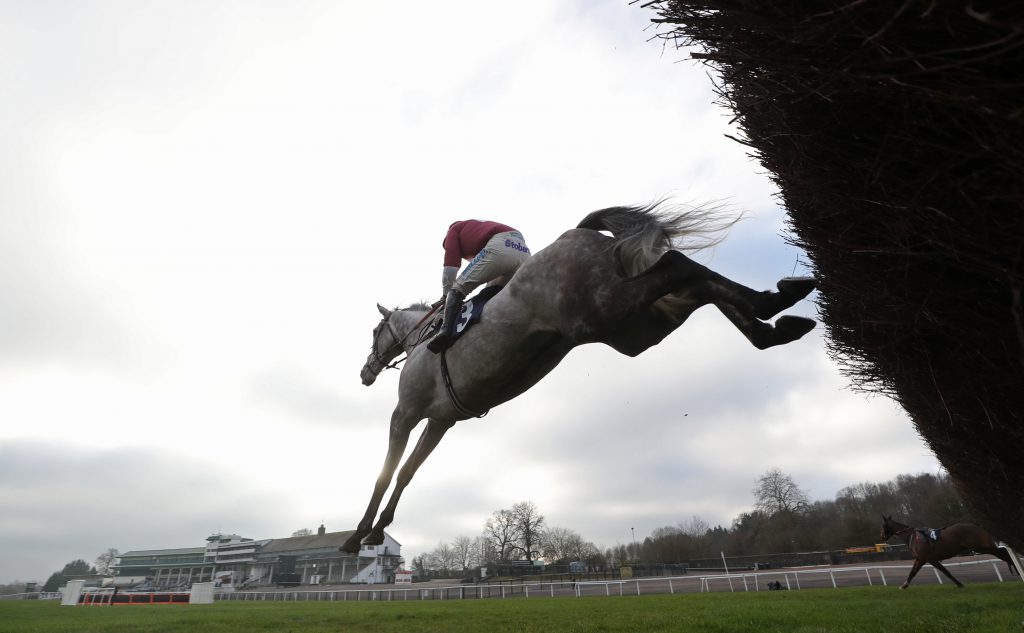 If Metier's run was disappointing, Ask Me Early was a real sucker punch because he had been so well in himself, and this race had been his target. The preparation had gone so well and for him not to able to lie up going to the first and tailed off with two circuits to go, I just couldn't believe my eyes! We got him home, and lo and behold, despite pre-race checks showing that everything was fine, the bloods that we took the day after came back all wrong. He had a viral challenge. Unfortunately, they can't get out of bed on the morning of the race and tell you 'I don't feel great today!' He clearly wasn't right and that's why he ran like he did. It was disappointing, but at least we have a reason for his performance and it's not the end of the world. We'll give him a chance to come right, shake it off, dust ourselves down and look forward to going again. We've no future race in mind, we'll just repeat his bloods weekly and wait until he's back to himself, and then we'll press on with him.
December 30th
How's The Cricket – 2nd Taunton
I thought he did well to finish as close as he did because he made a couple of uncharacteristic jumping errors, albeit it was only his third run over fences, so we can't be too harsh on him! He just didn't help himself with his jumping and that probably cost him. We'll probably look to use cheekpieces the next day and they should sharpen him up in the jumping departure. Hopefully that can enable him to get his head back in front. He's being competitive, and off his mark I'd like to think there's more to come. We'll also probably drop him in trip, I think 2M 5F would be ideal for him.       
Credrojava – 1st Taunton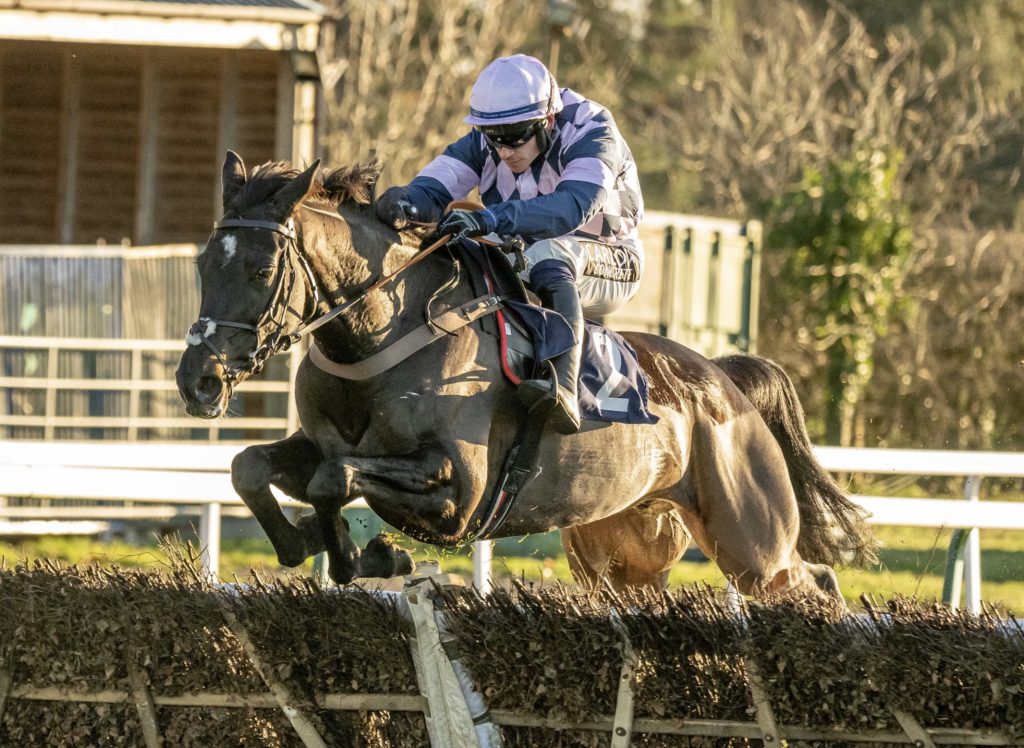 We were thrilled with her. The Skelton horse went a good gallop and set a good tempo and it was very much a case of déjà vu with Johnny turning into the straight similar to what he did on Boothill. We were chasing the odds on favourite, but we were delighted with how she responded to Johnny's urgings, and she was up for the challenge and got up to win cosily. We know that she stays and will be better suited by further but to go and keep her unbeaten run intact, by winning when upped in grade is very exciting for all involved and the dream is still alive! She's just having a little break now. She's a typical Presenting, so wouldn't want to run on slow ground, but the plan is to bring her back for some Spring targets. And quite what they entail yet, I'm not so sure as we're just letting the dust settle and then we'll decide on whether we'll look at the Mares Novices' Hurdle at Cheltenham or not. Obviously that's the race we won last year, but we're delighted with the progress she's made to this point, for sure.
December 31st 
Queen Annie – 4th Uttoxeter

It was a really pleasing first run for us. She wasn't beaten that far in what was pretty attritional ground. She's by Westerner, so we didn't have any hesitations in running her on that ground, but I think we'll look to run her on slightly better ground the next day and stick to bumpers this season. Hopefully she can get her head in front, and she'll be a nice novice hurdler to look forward to next year. She showed a good attitude at Uttoxeter, she looks tough and genuine and that's all we can ask for and hopefully she can win plenty of races.              
January 1st
How Will I Know – 1st Exeter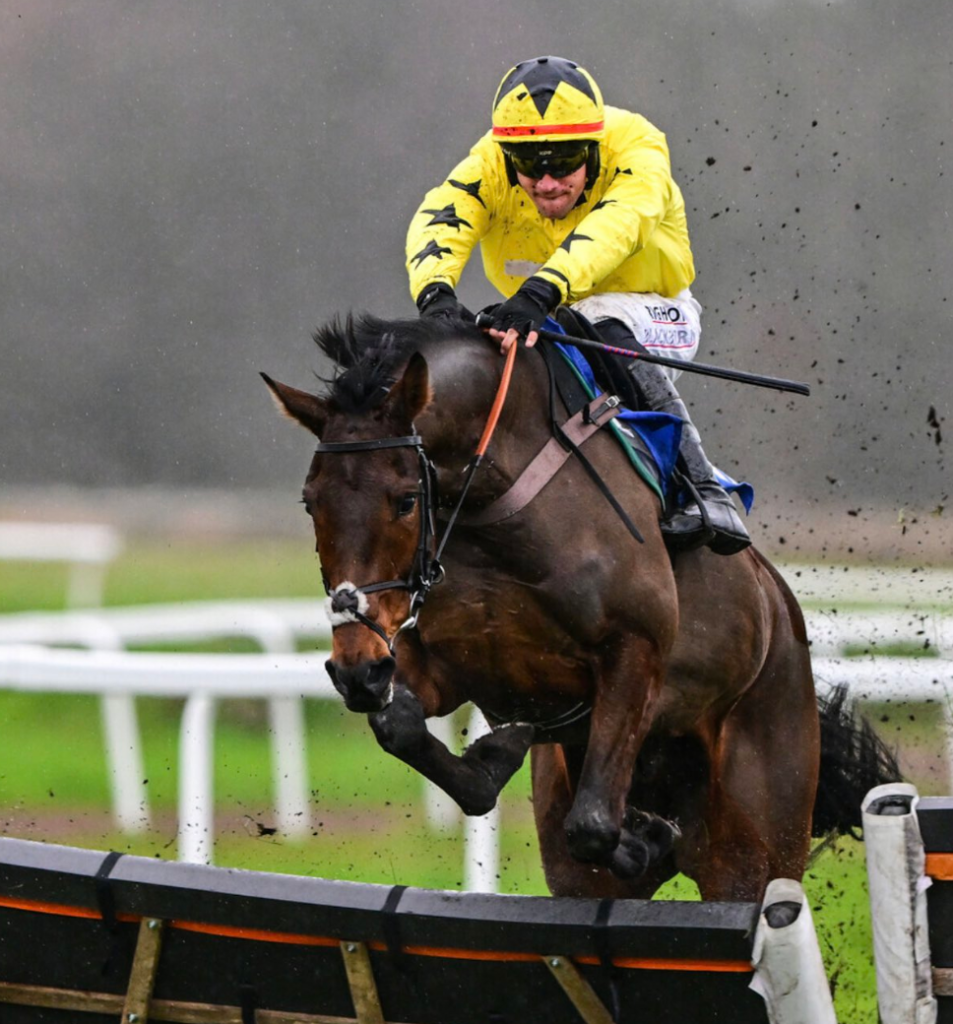 He ran well on his comeback, after almost a year off, so we knew he'd improve, and it was pleasing to see him do just that. Conditions were pretty testing, and we wouldn't look to run him on that type of going again. It looked a good opportunity for him, and we're delighted he took the step forward. He won nicely, stepping up in trip and all being well we'll probably run him in another novice under a penalty in February. He's another one who could end up in that EBF Final in March.     
January 4th
Fairy Gem – 1st Hereford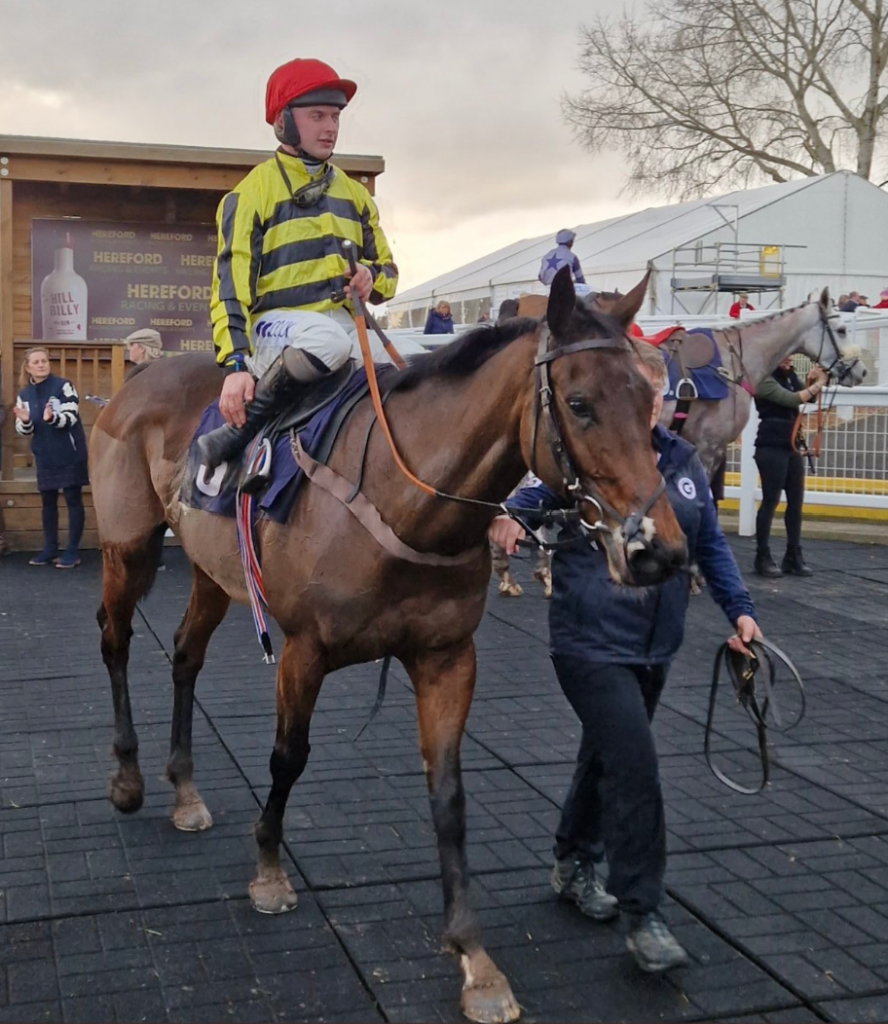 I think the combination of stepping her up in trip and the cheekpieces have definitely helped her. Her jumping has let her down in the past and it's taken her a while to get into the swing of things. You could that that's there's still plenty of room for improvement but that wil come with practice. We're delighted that she's gone and got her head in front and hopefully she'll have gained a bit of confidence from it and progress through the second half of the campaign. She'll probably now run in an EBF qualifier the next day with a view to running her in that EBF Mares' Final at Newbury in March.  
Weekend Preview
Friday
Ree Okka – 15:00 Ludlow
We took him out of Chepstow when conditions got very testing on the day, but I think we've found ourselves a nice opportunity at Ludlow with only six runners. Our fella looks the least exposed out of all of them. I know we said it previously, but we can put a line through his run at Exeter and if he can put in the same performance that we saw from him at Aintree, then I'd like to think he'll take a bit of beating with a good round of jumping. Of course the emphasis will be on that as he is a novice against more seasoned handicappers, but I think the step up in trip and a small field should be ideal, so I'd be hopeful he can take that step forward and get his head in front for the first time over fences.
Picnic In The Park – 16:00 Ludlow
She's got a nice pedigree and is related to some good winners as well, the likes of Stoney Mountain. It's exciting getting these nicely bred youngsters started. She's pleased us with what she's done at home. So you hope they can go and confirm that on the racecourse and run a race full of promise. If they're good enough to win on the day, great, but it's not all about that first time on a racetrack. Hopefully she can run a nice race and won't be too far away albeit she's sure to improve for the experience. She's a nice mare though, who we're looking forward to getting started.
Saturday
Love Envoi – 12:40 Sandown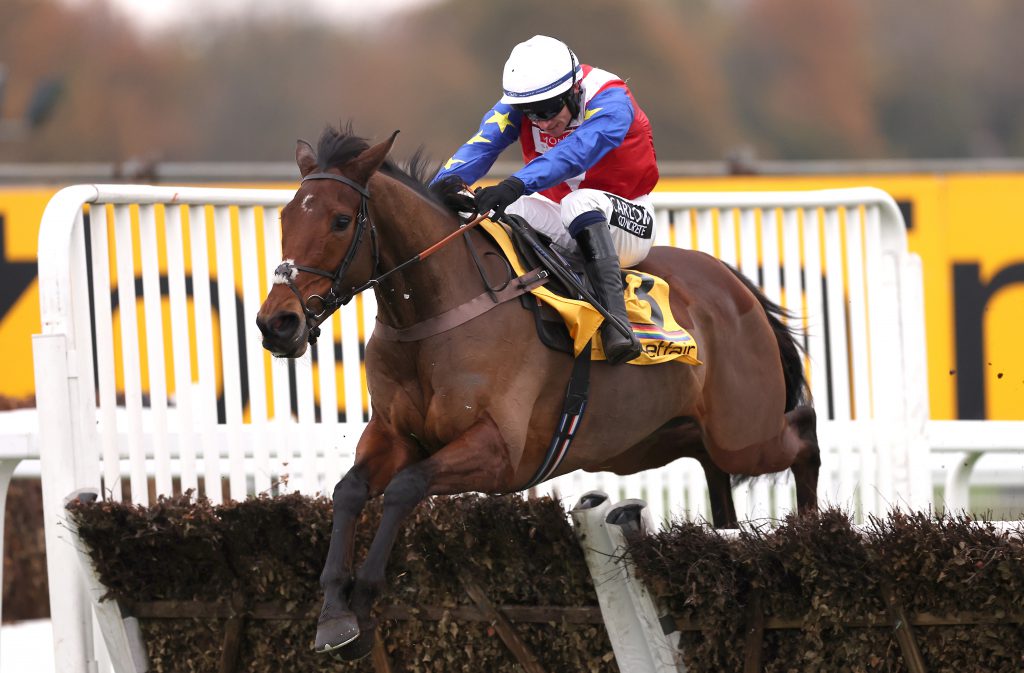 We've had this race in mind for her all season really. It's a race that fits in well in the run-up to Cheltenham. She won nicely at the track on her reappearance, and the form of that race has been boosted with the runner-up winning at Leicester last week. This is a level weights race back against mares and she seems to have come out of her reappearance in good form. She thrived on her racing last season so hopefully she can continue to progress as we get nearer and nearer to March. It's very much one race at a time so we hope she can come through Saturday smoothly and then we can look forward to continuing the campaign.    
Sir Ivan – 15:00 Sandown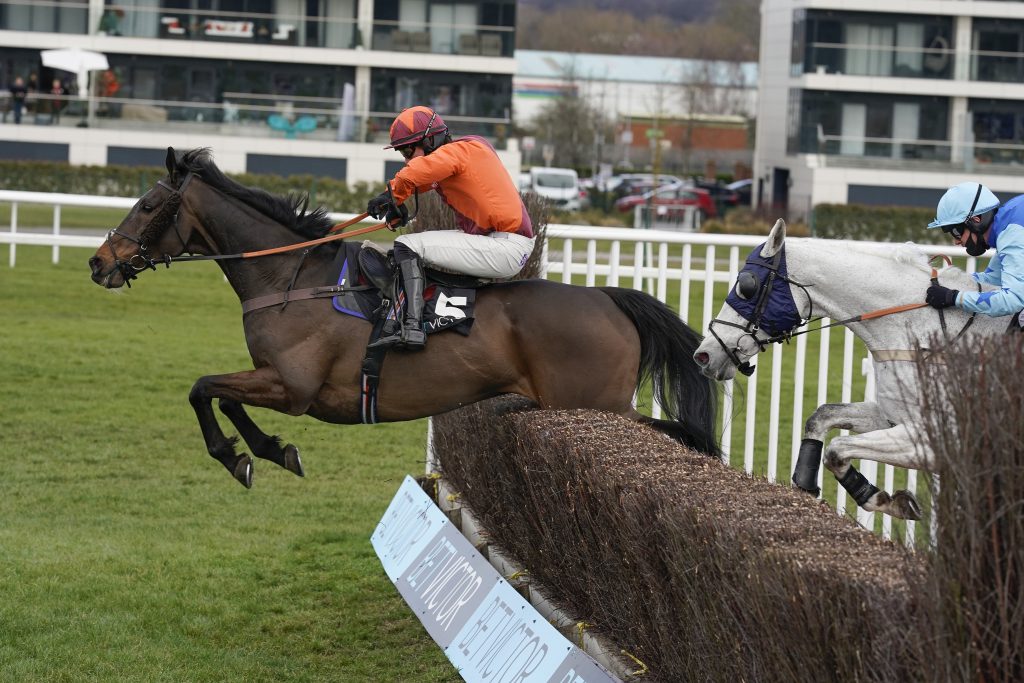 He's been 3rd in the last two runnings of this race. He's a teenager now, at 13, but he's been a wonderfully consistent horse for his owners The Eyre Family and us. This race has been the plan and the handicapper has given him a bit of a chance. This is the lowest rating he'll have run off since December 2015! He's obviously a lot older now, but he definitely has a chance. His record is quite extraordinary. He's won six races, has been 2nd five times, but he's been 3rd on 14 occasions in his career out of 44 starts. The trouble is he's been too consistent for his own good to be honest, so the handicapper never really relented. But he's now off his lowest mark in seven years, so you'd have to think he's got a really solid each way chance again.     
Bermeo –15:00 Sandown
He too has been a wonderful servant for his owners, and he provided them with their first taste of Cheltenham success when he won there in 2020. He actually won a valuable Veterans' Chase Final for us at Newbury last March, but being realistic Saturday is a completely different ball game. He's going to find it tough, and the ground will be slower than ideal. But he doesn't owe his owners anything, it's a Saturday runner on ITV and you never know, you've got to take your chance and should always be mindful that anything is possible.
Lightly Squeeze – 15:35 Sandown
He won on his comeback after an extended layoff at Kempton. He was raised 6Ibs for that win but did it nicely and he'll relish the conditions at Sandown on Saturday. I'd like to think that there's still a bit of progression as we didn't rush him out after he won, we gave him time to get over that run. He seems in particularly good form in himself. He's not getting any younger but compared to his peak rating of 140, he's still quite well treated, so hopefully he can be very competitive.  
Have a great weekend.
Harry
BACK TO HORSE RACING
Comments
comments